Hollywood London Magazine
We love Tom Cruise here at Hollywood London, and were delighted to see him at the UK Premiere joined by his costars including the beautiful Emily Blunt.
Bright up and early on a rainy Wednesday – the IMAX movie theatre was packed with the press and fans clamouring to see the Hollywood Superstar for part of the London, Paris, New York global event.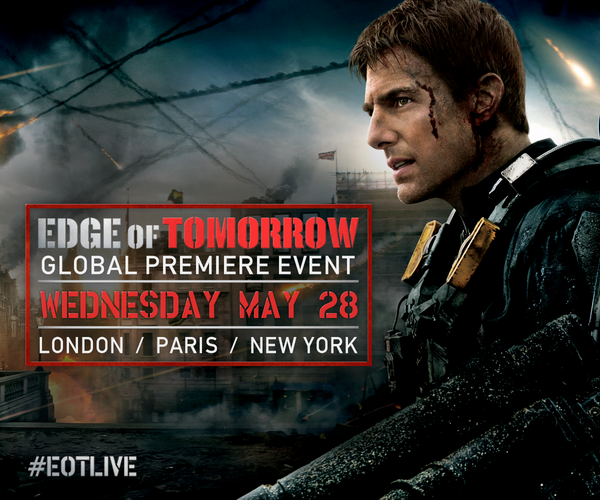 Edge of Tomorrow is shaping up to be one of the most thrilling films of the summer. It's a sci-fi movie with hints of Groundhog Day that finds Tom Cruise in a mech suit battling off aliens, dying again and again only to find himself back where he started, free to train until it seems he's capable enough to fend them off once and for all.
Visit : http://www.edgeoftomorrowmovie.com/
These images courtesy of Getty :