By Jayjay Epega – http://epegamedia.pressfolios.com/
Rain never stopped his play!
Rain stops play is a fresh, funny, emotionally engaging new short film written and directed by Mika Simmons, with a strong well known supporting cast that includes Joe McGann, Immy Waterhouse and Tara Fitzgerald .  It raises issues of gender equality, female empowerment and age appropriateness.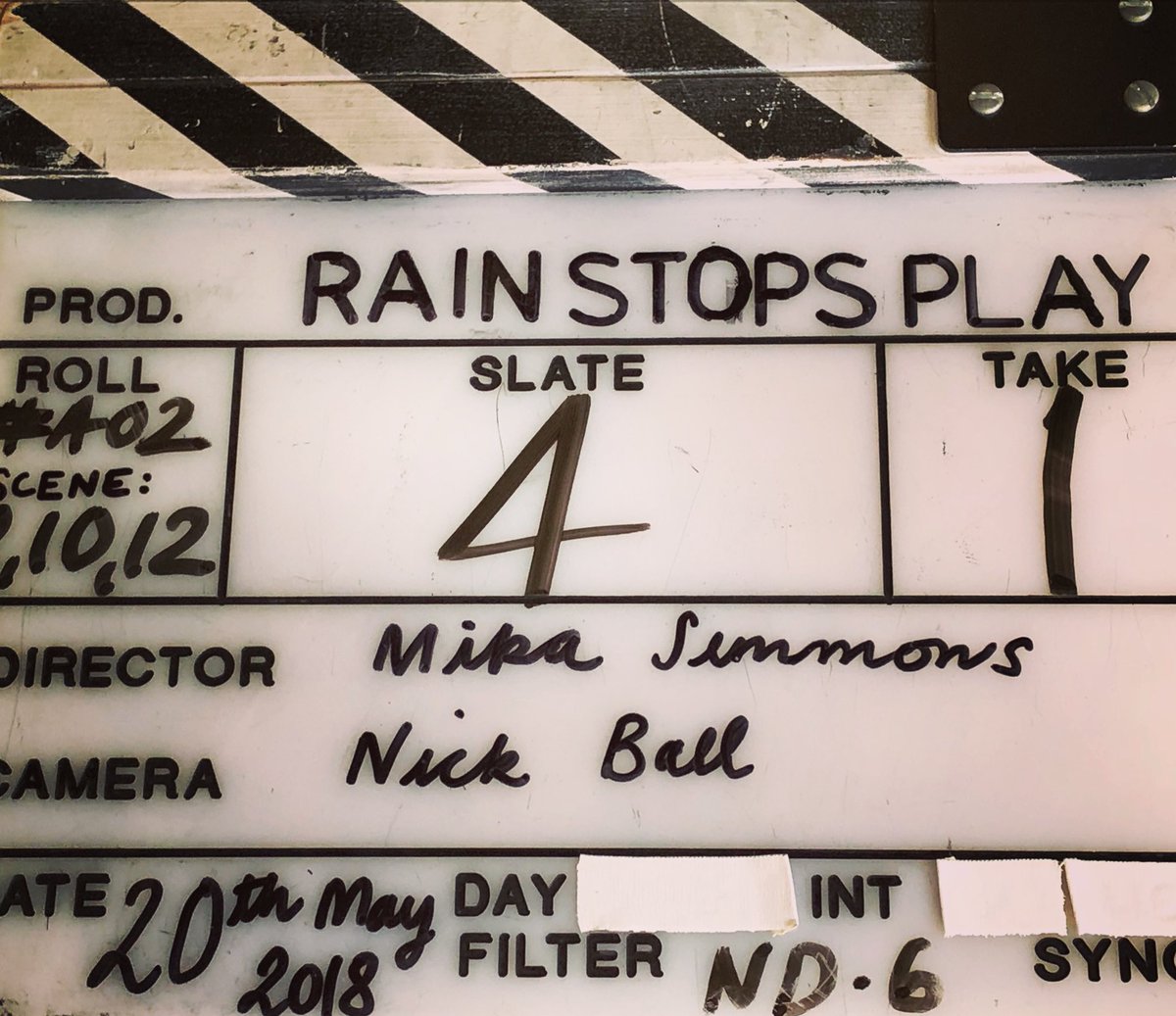 A modern day comedy of errors, this short film addresses the key issues of mistaken identity, modern technology and female ageism. Although we see the world from a male perspective through our protagonist Adam, it is a story for a female audience with searingly current themes.
The basic action is a portrayal of a man in mid-life who falls into an extreme fantasy about a younger woman, Alice. The story exposes a husband in crisis whose desperate quest for something 'Other' hilariously backfires. While this film has a serious undertone it also exposes how deeply funny life can be in its most humiliating moments.
Mika Simmons, Writer/Director of 'Rain Stops Play' says ….."In Rain Stops Play I have used comedy to expose Man's fallibility in the face of female beauty. It is a reflection of romantic conflicts and sex in Western society today, so in that way a film with a very big theme, here told through a very small intimate story. It is definitely a film for a female audience, but hopefully it is an invitation for us all to laugh at our own humanity and compulsive behaviours. I feel very strongly that, in the current climate of divisiveness, we can also maintain a lightheartedness and sense of humour about sex and the sexes."
Rain Stops Play is a fabulous first outing feature for Director Mika Simmons and  certainly not one to be missed!
Follow at https://twitter.com/RainStopsPlayUK