It's a sad fact that 91 percent of women are unhappy with their bodies. Getting in shape is not rocket science however, according to Adam Grayston in his brand-new book 'How to Melt Body Fat Without Diets or Gyms' where he sets out to prove it. No long and boring diets, days spent slogging at the gym, in fact all that you need to achieve in losing weight and looking stronger, fitter, leaner and indeed younger, comes with a good dollop of determination and strict adherence to, well, not too strict rules. Ideal for the female who's hard pressed for time due to work and family demands. As the author starkly reminds: "If you've already hit a low point, you know it's time to do something about it before it gets worse. Maybe you're ready to stop hiding behind black clothes and baggy jumpers." Well, if you are, Adam's book is here to both inspire and motivate.
If you're female and been trying to lose weight without success for ages, having tried countless options, then Adam Grayston's 'How to Melt Body Fat Without Diets or Gyms' – subtitled 'The Busy Woman's Guide to Long Term Weight Loss, Rebooting Your Confidence and Rekindling Your Youth' – may just be the answer to your prayers.
As Adam explains in the intro to his book: "At some point in every woman's life, issues and insecurities arise about their external appearance, and the usual go-to is 'I need to go on a diet or go to the gym.' What if I told you that you will no longer have to waste your time on yo-yo diets or spending hours at the gym, but still manage to lose that undesired weight? You will not only avoid the pressure of going to the gym every day (and feeling guilty about each day that you don't) or the struggles of committing to a strict diet, but by using my proven method, you will still lose weight and keep it off for longer, or permanently for that matter.
"You get to choose when to fit in exercise into your schedule and the amount of times per week that you will follow this exercise routine. You don't need to become vegan, start juicing or even try the ever-popular Keto diet; you just need to make healthier food choices and exercise as part of your lifestyle. That sounds simple enough doesn't it?"
Synopsis of 'How to Melt Body Fat Without Diets or Gyms' by Adam Grayston:
The author poses the questions: Are you ready to recharge your confidence and rekindle your youth? Sick and tired of wearing baggy clothes and avoiding the mirror? Always put everyone else's needs before your own?

You might be reading this [he continues] having tried every diet and fad under the sun. You might be snowed under with work, thinking you haven't got time for yourself to lose weight and be healthier. Maybe you already know that you're the queen of excuses, saying "I'll start on Monday"…again

Sometimes you have a burst of motivation to lose weight and eat better but, within a day or two, it vanishes and you're back to skipping meals and cracking open the wine when you get home…whilst you check emails. It feels like Groundhog Day doesn't it, going round in the same circle, gaining weight, losing weight, feeling better, feeling crap?

Perhaps you're always wondering how friends and colleagues at work find time to exercise and stay in shape, secretly wishing that was you.If so, I get it… I know it's not been easy for you. But how long do you think you can it go on for before you eventually crack?

Maybe you've already hit a low point and you know it's time to do something about it before it gets worse. Maybe you're ready to stop hiding behind black clothes and baggy jumpers.

Well, if that is you, I want to put an opportunity your way and it involves very little commitment, not much energy or time needed at all.
Soon after joining the health and fitness industry, the author of 'How to Melt Body Fat Without Diets or Gyms,' Adam Grayston, realised that most women didn't need to slave away in the gym or sign up to another fad diet to try and lose weight. What they needed instead was support, guidance, accountability and an easy to implement plan to reach their weight loss goals and keep it off long term.
Adam brings 10 years of transforming the bodies and mindsets of hundreds of busy women around the world into his brand-new book where readers will discover:
An easy way to build healthy, long-term habits whilst still enjoying your life
Simple steps to rekindle your youth and undo the damage from yo-yo diets
Small changes to recharge and repair your confidence
A proven way to melt body fat for good, even if you're short on time
"It's time to put you back in control, this book will break you free from dieting and give you the tools you need to become leaner, healthier and happier long term," Adam enthuses.
But before you do anything else, his five golden advice tips are:
Follow a proven, simple formula for weight loss success and commit to it.
Understand your body's nutritional needs and you can still enjoy a takeaway and a night on the booze.
Build habits to achieve long term weight loss and boost your confidence.
Dieting will only hold you back further from your goals.
We must all increase our self-care to improve our physical and mental wellbeing.
In the words of the author: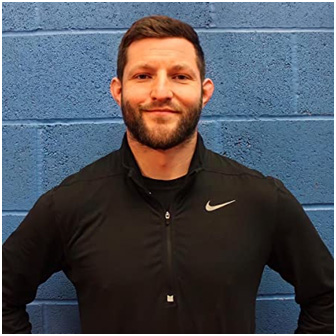 "For most women, diets are making them gain more weight in the long run, so my mission is to help them break free from dieting for good without giving up their favourite treats, to stay in shape long term without needing to go to the gym and to make their self-care needs a top priority."
Reviews:
"What a great read – you have the ability to tap in to the readers mind with the life examples you gave and I felt like I could really relate- It gives you a realistic approach of how life occurrences can sometimes get in the way of your health and affect wellbeing. This was powerful for me as it meant that it wasn't just about fierce results but about me and how to fit weight loss in to my life. I didn't have to feel guilty, letting go of guilt was the first step to a new path. Adam shows he is really invested in your success. – Dr Fykaa Caan
"Such an inspiring book!! It only took me a few chapters to decide there was no more putting off the healthy eating, moving more and self-care I need to implement. I have read a few books by personal trainers and this one by far was the best. Zero regrets reading it! I'm by no means perfect, but I am trying. I'm more aware of what food I'm eating and making sure I am more active (got a Wii fit and play just dance a couple of times a week as well as walking more!).
"If you are like me and have joint issues, then energetic high impact workouts aren't for you, but that isn't Adam's only suggestion. It's worth reading this book and soaking up the advice and tips he has (and the motivation) you won't be sorry!" – Rebecca
"The advice from Adam in this book can apply to anyone. It gives us the basis to make the change to a healthier lifestyle wherever our starting point is and how to sustain that when we achieve our results. Sound sensible advice which is not just about our eating habits but also our emotional health and wellbeing. Reading the book for the first time – gave me the kick up the backside I needed to revisit my approach to my journey to a healthier lifestyle. The book gives us the foundation and instructions to build on them. Thanks Adam for the easy to understand practical advice." – Jane
" 'How to Melt Body Fat Without Diets or Gyms' gives clear, understandable information on weight loss and maintaining this long term. The information is provided in such a way as to feel encouraging, empowering the reader to feel 'yes, I can follow this and make the changes to gain a healthy, confident me.' I would whole heartedly recommend this book." – Tina Walmsley
"I love this book so much! It's been an absolute game changer for me, I've read so much misleading crap over the years from weight loss groups and social media, so this book was a breath of fresh air. Adam tells you exactly what you need to know about losing body fat long term and becoming the best version of yourself without giving up your favourite treats. I work 40 hours a week and I can easily fit Adam's plan into my schedule. This book is full of encouragement and motivation, the days of dieting are over." – Hayley
"In this guide Adam goes into depth about how to eat 'right' for weight loss and confidence. The book is aimed at women who often fall foul to fad diets. Although, there's plenty of health advice for everyone. If you want a quick fix than this isn't the book for you. It does educate you on how to eat better for weight loss. Be prepared to make lifestyle changes and end yo-yo dieting for good. The book contains lots of trinkets of knowledge and tips with plenty of positive motivation to make weight loss achievable. A good reference book to keep on the shelf to refer to time and time again." – sallyboo
"What a great read this was!! Adam really understands why women struggle to lose weight and to keep it off. The book helps you understand yourself as a person and not as someone else. It helps to prepare you mentally so you can achieve the goals you have set for yourself and to build self-confidence. The book is an easy read and a great way to start your own personal journey. Believe in yourself! Definitely would recommend." – Healey Brooks
"I have known Adam Grayston for about three years when I enrolled in his 28 days challenge then over the year with him I went from 68kg to 57kg following his advice and his 20 min exercise videos, it was so easy and he was so easy to talk to if any problems this is why this book is a must have, he is genuine and it works, I love this book coz it changes your mindset, and amazing for all women who want to lose weight and keep it off, great advice and keeping it realistic to achieve your goals, I 100 percent recommend this book." – Deborah Carmody
"Adam gives a clear and no nonsense approach to shedding those unwanted pounds. He has spent time understanding why women struggle to lose weight and keep it off long term. His approach in the book is informative and structured and also focuses on your well-being physically and mentally. Encouraging you to set attainable goals and maintaining these. A brilliant place to start if you are looking for a diet and stress free approach to weight loss." – Emily
"This book sounded like a pep talk. It gave some interesting information about the fundamentals of losing weight, but not really giving a specific detailed regiment. This is a book for women who need a pep talk to get motivated to do something about their weight." – Gladys Mills
"Interesting theory. I like that you don't have to always eat good for you food. I hadn't heard about eating good for you food 80% of the time. I will probably give it a try. I have used My Fitness Pal before. I already do 3-5 water aerobics classes a week, so won't mind exercise." – Pam M
The Hollywood London Magazine